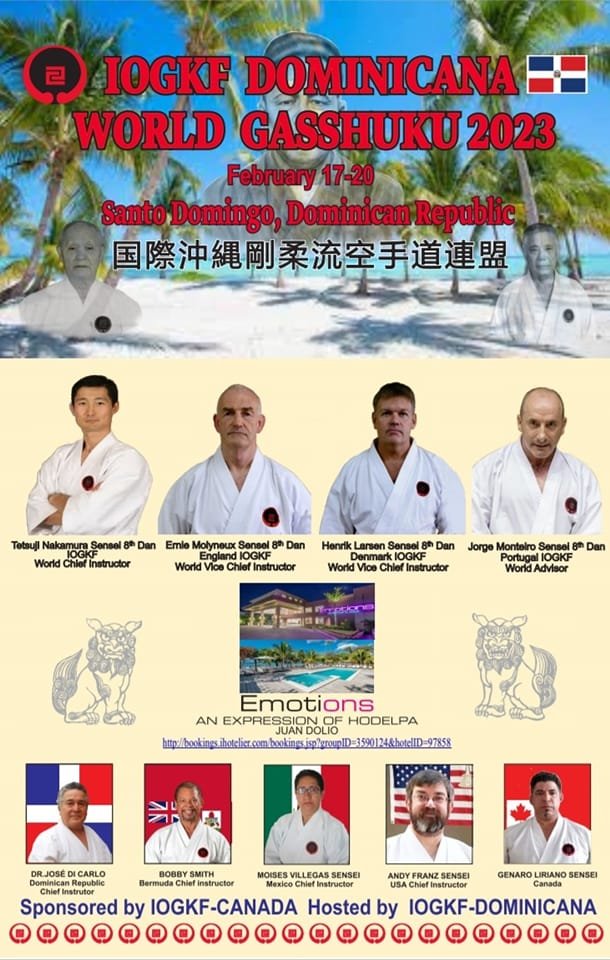 IOGKF Dominicana International Gasshuku 2023
IOGKF Dominicana, sponsored by IOGKF Canada, is excited to welcome members to an all-inclusive gasshuku on the sunshine-filled coast of the Dominican Republic. The event will include training, Welcome and Sayonara parties, your accommodations, and meals. Reserve early!
Instructors will include Sensei Tetsuji Nakamura, Sensei Ernie Molyneux, Sensei Jose di Carlo, Sensei Bobby Smith, Sensei Moises Villegas, Sensei Andy Franz, and Sensei Genaro Liriano.
For more information or to register, please visit the event page on the IOGKF Canada event page.