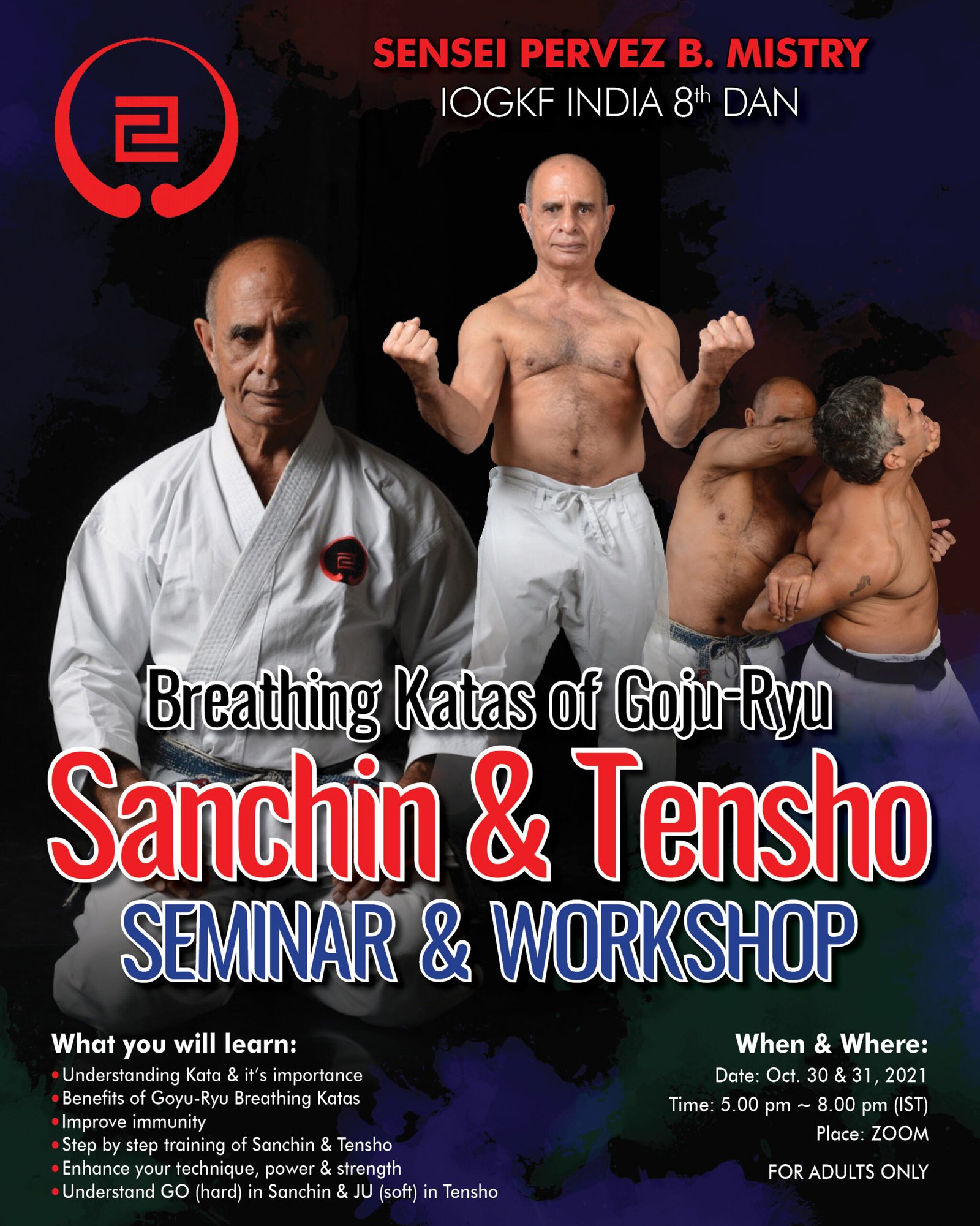 Sanchin & Tensho Seminar & Workshop
This October, Sensei Pervez Mistry (8th dan, Chief Instructor of India) will be hosting a two-day seminar on the Goju-Ryu heishu gata Sanchin and Tensho on Zoom. You will learn about the forms, history, and benefits of Sanchin and Tensho along with how to enhance your techniques, power, and strength.
To register, please follow this link: https://forms.gle/mN1TVGofj4gw2R4ZA
This event is for both IOGKF and non-IOGKF members who are 18+.